Cubii
The First Connected Desk Elliptical
Cubii helps you get unconscious exercise while you work so you have time for what truly matters at home
Take multitasking to the next level
Track daily workout with mobile app
Share progress with loved ones & co-workers
Exercise at the intensity level of your choice
Exercise for busy life
Research has shown that moderate exercise throughout the day is critical for a healthy lifestyle. It is not enough to exercise at the gym for 30 to 60 minutes daily. Learn more about how Cubii can help you stay active in your day.
Optimal Angles
Cubii is designed with the optimal angles that will allow your legs to move smoothly, provide you with the necessary exercise, and ensure that your knees don't make any contact with the desk.
Track and Compete
Keep track of your progress with our mobile app. Challenge your friends and celebrate your success with loved ones.
Designed to Fit Your Life
Foot angles optimized to prevent any distraction from regular work. Quiet, non-intrusive design integrates seamlessly with your lifestyle.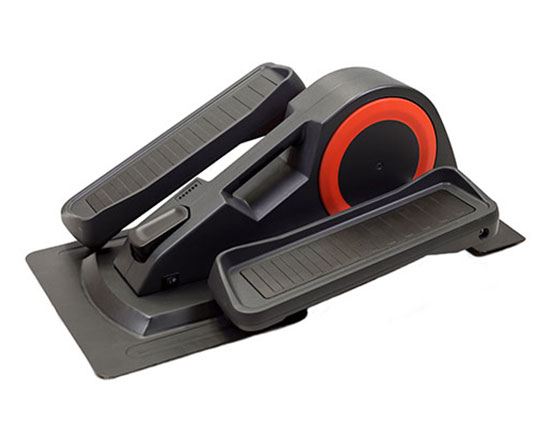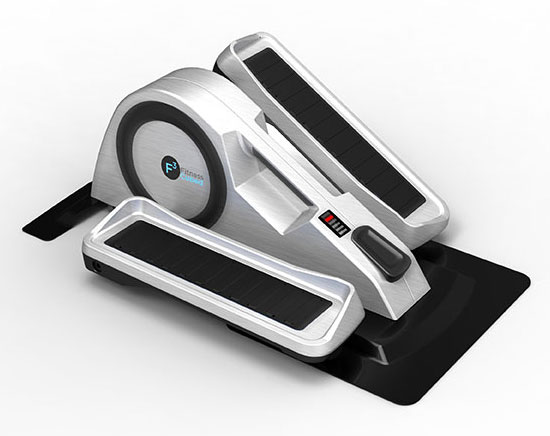 Cubii Specs
Classic or Noir
24in (l) x 15in (w) x 10in (h)
20 pounds
Bluetooth 4.0
Adjustable resistance
Sturdy base plate